Services
Freight Forwarding & Shipping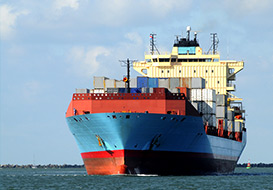 CWT Commodity Logistics operates storage and distribution hubs via a connected network of warehouses in Asia, Europe and Africa. For clients that require their goods to be cleared, forwarded, transported and shipped, we provide freight forwarding and shipping services worldwide, for both bulk and containerized shipments. The Group can arrange to facilitate importation of goods into bond, for and on behalf of our clients, and store goods in secure warehouses.
In addition to this, CWT handles hazardous, specialist and project cargo, whether it be out of gauge or heavy lift. Feasibility studies and cost estimates for the handling of project related cargo are available upon request.
CWT group manages over 11 million sq. ft. of warehouse space,
with large floor plate up to 450,000 sq. ft.