Services
Warehousing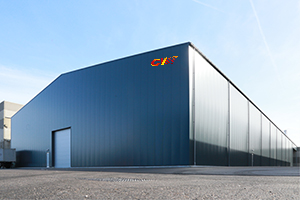 CWT Commodity Logistics provides a full range of warehousing services for various commodities such as ferrous & non-ferrous metals and so-called soft commodities (agricultural products). CWT's warehousing services are comprehensive and include weighing, sampling, packing and blending, along with container stuffing and stripping.
In addition, CWT Commodity Logistics provides distribution and consolidation services for clients in Europe, the Middle East, Africa and Asia. CWT Commodity Logistics' clients range from international trading firms to manufacturers and banks. All CWT's stock and inventory data is captured on state of the art information systems. CWT Commodity Logistics is listed as an official London Metal Exchange (LME) warehouse operator in Asia, the Middle East and Europe.
Through its subsidiary CWT Sitos, CWT Commodity Logistics offers Intercontinental Exchange and London International Financial Futures and Options Exchange (ICE/LIFFE) warehouse facilities. CWT Sitos also has the EKO license for the storage and handling of organic commodities.
The CWT Group of companies manages 9.5 million sq. ft. of self-owned warehouse space in Singapore, where the head offices are located, and overseas. CWT has its own inland container depots, freight forwarding & stevedoring services as well as one of the largest fleet of trucks in Singapore.